HISTORY

Just before the Geneva Motor Show in March 1968, Giovanni Michelotti was about to organise the presentation of the new Triumph Stag on his stand.
But the Standard Triumph directors had a sudden change of mind and decided to put the Stag on the official Triumph stand. This left Michelotti with a vacant space. He had to react quickly, and decided to design a prototype, which he presented as the evolution of the TR5 – the future TR6!
Employees, friends and family members burned the midnight oil for
15 days and 15 nights
to prepare this prototype called the TR5 Ginevra (Geneva in Italian). Michelotti obtained a TR5 chassis from the factory to build his prototype numbered X760 (prototype) as well as a 2-litre straight 6 engine (not the 2.5 version) fitted with Lucas injection. It had a standard 4-speed + overdrive gearbox.
After the show the Standard Triumph management entrusted the Karmann bodywork company with the task of designing the future TR6. The TR5 Ginevra remains a one-off much to the delight of its present-day owner.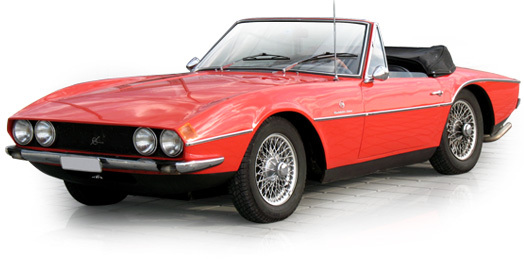 DESCRIPTION
No. X760 (1967, works prototype on a TR5 base).
Engine: Prototype Triumph 2-litre straight 6 no. MB73526HE with Lucas injection No. WA524B/WA3129 numbered 2967.
Power: Around 125 bhp with a top speed of some 200 km/h and fuel consumption of 9.5l/100 kms.
Gearbox: Standard TR5, 4-speed with Laycock-de-Normanville overdrive.
Rear wheel drive.
2-seater roadster.
Dry weight: 1030 kgs approx: Total weight: 1280 kgs.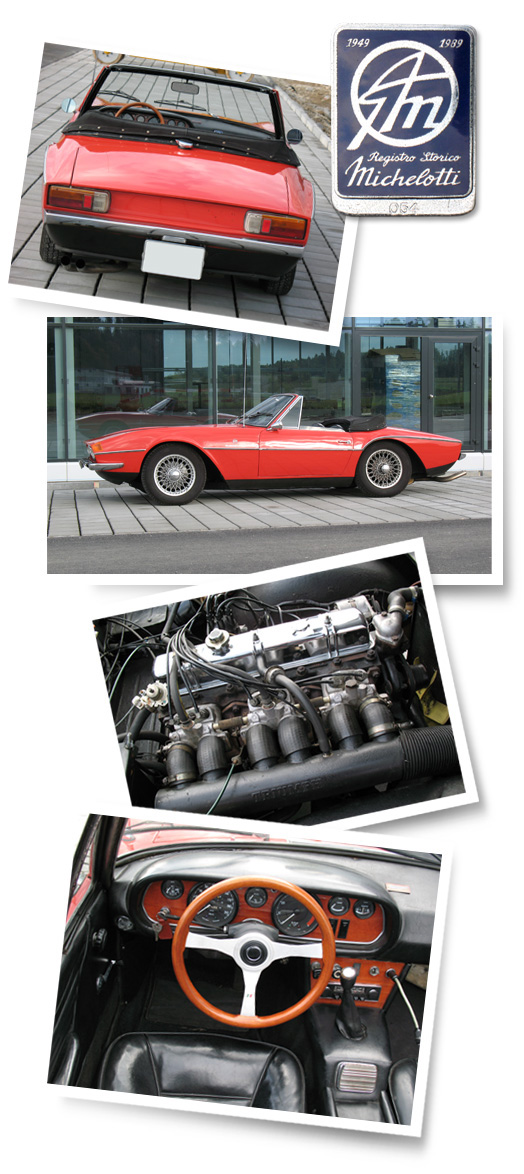 My heartfelt thanks to the current owner of this exclusive TR5 for his precious help.